Book: Diamond Hill: Memories of growing up in a Hong Kong squatter village | Feng Chi-shun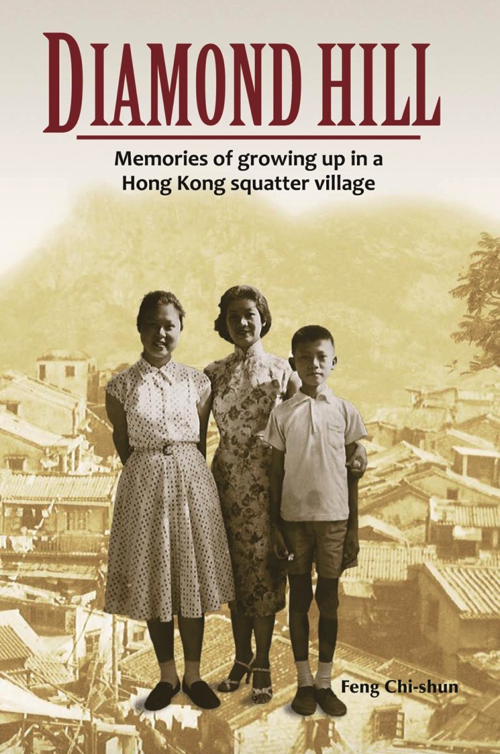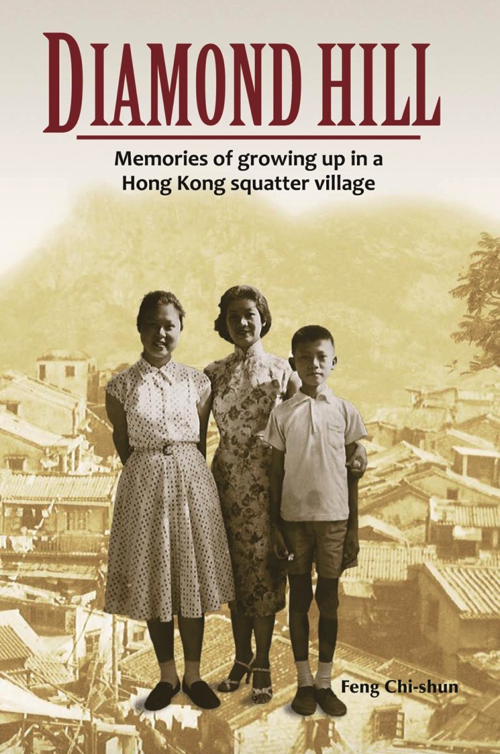 Book: Diamond Hill: Memories of growing up in a Hong Kong squatter village | Feng Chi-shun
Publisher Blacksmith Books
Weight 200 g
Dimensions 129 × 198 mm
Pages 196
Binding Paperback
SKU: 978-988-17742-4-8
"Diamond Hill was one of the poorest and most backward of villages in Hong Kong at a time when Hong Kong itself was poor and backward. We moved there in 1956 when I was almost 10. I left when I was 19. Those were the formative years of my life. It's a time that I remember well and cherish."
This memoir of a native son of a Kowloon-side squatter village – the first book ever on Diamond Hill, in either Chinese or English – presents the early days of a life shaped by a now-extinct community. Penned by a high-achieving Hong Kong professional, Feng Chi-shun's sharp recollections of his humble upbringing contain warmth, humour, and an abundance of insights into a low-income Hong Kong neighbourhood that no longer exists – but remains close to the hearts of many who lived there.
Diamond Hill will invite comparisons with Martin Booth's Gweilo. If you enjoyed the latter, you will likely find the former similarly absorbing, because the young Feng was, for many a "gweilo", the inaccessible yet intriguing face of an altogether edgier Hong Kong.
MEDIA ATTENTION
"The harsh but colorful world in which Feng grew up is no more, and the great value of his book is that his story is also, in large part, the story of Hong Kong. Once upon a time, Hong Kong itself, its British colonial rulers and Chinese elite aside, was one big squatter village that transformed into a manufacturing Mecca and then again into the financial center that it is today. Over the course of these remarkable and frenetic transformations, the city's leaders – the colonial governors of old and the Chinese "chief executives" who have been at the helm since the handover from British rule in 1997 – lost the plot. In their rush to turn Hong Kong into Asia's "world city", officials have torn down history and paved over the collective memory of its citizens. Feng's memoir, without perhaps intending to, confronts this heedless bureaucratic impulse at its core. … While Feng certainly does not lament the physical loss of the ramshackle villages in which he and other children of his generation came of age, his memoir invokes a toughness and a can-do spirit that he finds lacking in the Hong Kong of today. It is that spirit, not the slums of Diamond Hill, that he would like the city to recapture." — Kent Ewing, Asia Times
"Diamond Hill is an excellent and fast read for those who want an honest depiction of life for a majority of Hong Kong denizens in the 1950s-60s." — The Correspondent
"Feng gives a frank and candid recollection of his teenage upbringing in Diamond Hill from 1956 to 1966. He proudly proclaims in the story's prologue that the people, places and events he describes are real, and that he has "no reason to refrain from writing about them". Indeed, the stories he shares with his readers tell all, including sad stories of childhood friends whose futures succumbed to gambling or drug addiction, and the desperate ways in which the poorer townspeople went about making ends meet." — Andrea Yu, Time Out
"Diamond in the rough: Feng Chi-shun has come a long way from his childhood in a squatter village, but he's mining his past in a book about his experiences" — Katie Lau, South China Morning Post
"Equal parts interesting, entertaining and informative, a compact new book, Diamond Hill, opens the floodgates of nostalgia for anyone who lived near the mouth of the Pearl River in the 1950s and '60s. But not all the memories are pleasant. Author Feng Chi-shun spent his childhood coping with poverty. His memoirs show the value of perseverance, street smarts and good luck." — Cairns Media Magazine
Author Feng Chi-shun appeared in the fourth segment of Phil Whelan's Saturday morning show on RTHK Radio 3.
"An interesting and authentic story told with feeling and gusto, Diamond Hill is a highly readable potted history of a part of Hong Kong and its ordinary people in the middle of the 20th century. There is much food for thought on how the challenges of adversity and worldly temptations in childhood make some men, like Dr Feng – and break others, like some of his friends." — John Chan Cho-chak, Chairman of the Hong Kong Jockey Club, and retired CEO of Kowloon Motor Bus
"It was with red, teary eyes and a pain in my stomach that I closed the last page of Feng Chi-shun's flashback of his youthful days in and around the infamous Diamond Hill. For me, the place itself was the subject of endless speculations of exotic food, treasures and mythical characters. I once had a plan to leave home with 30 cents in my pocket to seek the 'Sifu', a master of kung fu who lived as a hermit but would occasionally show his presence toying with two steel balls in one palm. I am glad that plan was abandoned because the only balls you'd find in Diamond Hill were fish balls. It was also where I first discovered 'hand-made fashion' when I stole my grandma's money from the lucky money in her incense pot (plus from my mother's handbag) to place my first-ever order of a hand-made pair of horseskin shoes from the Shanghainese cobbler 'Jazz'. The same cobbler could fix a metal plate along the front of the soles to provide stylish complexity and an effective attack weapon. Reading Diamond Hill was a roller coaster ride in a time machine: adrenalin-driven, fast and furious, and very heart-warming. A book that should be read then passed on to any person whom you think should share the treasures of Feng's excavation of a culture long lost but not to be forgotten." — Philip Chan Yan-kin, movie actor, director, and producer
"Feng Chi-shun's Diamond Hill is not just an autobiography of his childhood and adolescence. It is an insightful exposition of life in Hong Kong in the fifties and sixties. Historians and social scientists will find invaluable material in Diamond Hill for their study of this important time in Hong Kong's development. This period saw Hong Kong metamorphosing from a sedate entrepot for South China into a vibrant manufacturing base and, later on, a key financial centre of the world. The economic miracle took place amidst phenomenal changes in our social fabric, which are richly and vividly described in Diamond Hill – a fascinating book." — Nicholas W.F. Ng, Chairman of the Public Service Commission
"This book is a must-read, not only for those who grew up in Hong Kong in the 50s and 60s, but also for teenagers in Hong Kong and indeed elsewhere today. For those my age it is a trip down memory lane – rediscovering a Hong Kong that is gone forever. For our teenagers, most of whom do not have to go through the struggles experienced by Chi-shun and his contemporaries, it should encourage them to make the best of their opportunities. The book also raises the question whether the affluent world city that is Hong Kong today is any better than the one – with its can-do spirit – so vividly described in Chi-shun's book." — Michael Sze Cho-cheung, former Secretary for Constitutional Affairs and Director of the Trade Development Council
About the author
Feng Chi-shun is a naturalized US citizen, but considers Hong Kong — where he grew up and attended medical school — his home. His formative years were spent in Kowloon's Diamond Hill district, where people were poor but life was rich.
Trained as a pathologist, he has published close to 100 scientific articles on his medical research. He has also been a columnist for the South China Morning Post, the leading English-language newspaper in Hong Kong.
Feeling deprived as a child, he is making up for lost time by living life to its fullest. He is an aficionado of wine and cigars, and a part-time punter attracted to roulette, poker, mahjong and horse racing. In his spare time, he plays golf and tennis, and shoots a mean game of pool. His three US-born children and his Canadian wife Cathy are his best friends. So far, he has two grandchildren. He intends to live in Hong Kong for the rest of his life.